Feel in the zone with Kalm & ON!
Manage stress and energy with this patented, proven formula.

Shipping December 2018!
(Or maybe earlier ...)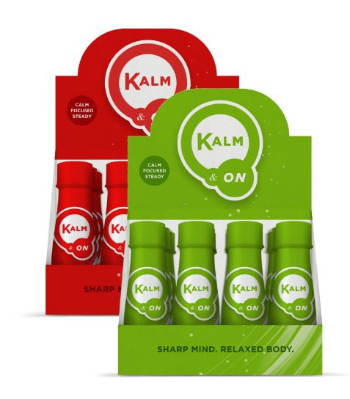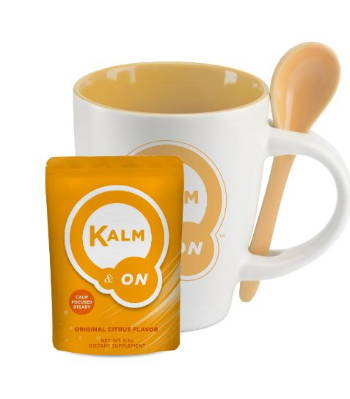 Flavors: Tropical Citrus + Rooibos Pear Tea
Shipped in boxes of 12 bottles, one flavor per box
Each 8.5 gram packets makes 5-6 oz glass
Shipped in boxes of 24 packets, one flavor per box
Life can be stressful. It always has been, and it always will be. The challenge is simply how we choose to manage it.

Kalm & ON represents one of the most exciting and innovative breakthroughs in the field of stress AND energy management.

What's Kalm & ON? It's a patented blend of herbal ingredients combined to help reduce stress and anxiety, while giving the body a boost of steady, focused energy. Unlike the 'spike & crash' of caffeine-based energy shots, Kalm & ON has been proven to deliver its soothing and restorative benefits without any adverse, jittery side effects.

From working moms to business professionals to college students there's a genuine need in the marketplace for a product which can gently provide stress relief along with a sense of calm, focused energy. In fact, a recent USA Today article stated that 63% of workers report "they have high levels of stress ... with extreme fatigue and feeling out of control."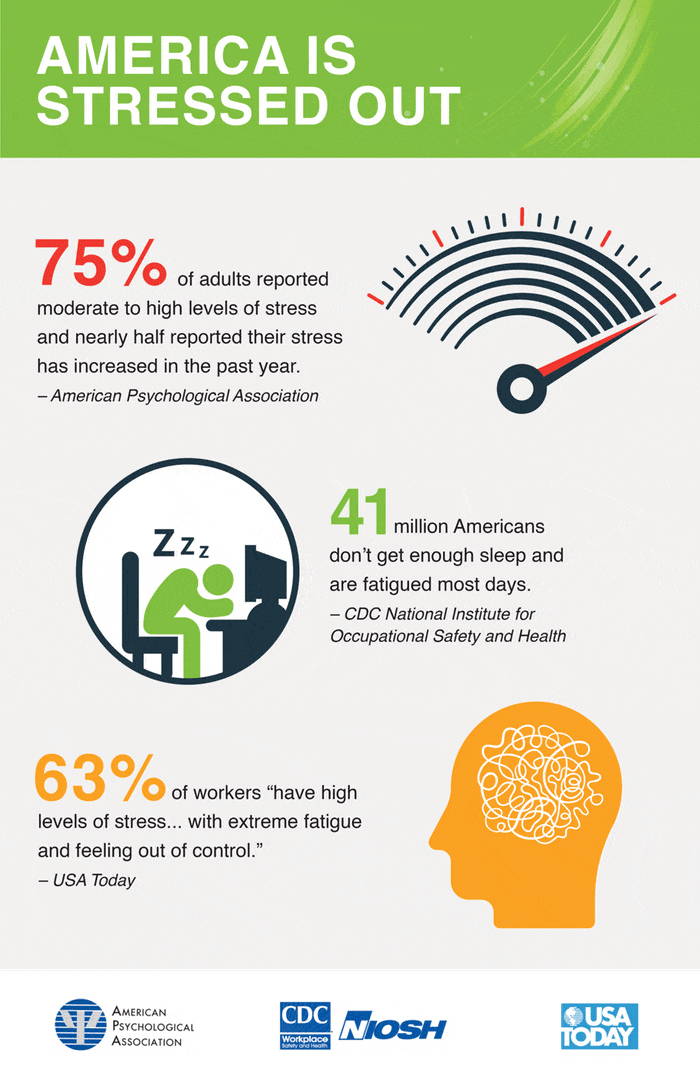 Our effective, fast-acting formula was originally developed by a team of Swedish scientists, along with company founder, Ron Sosenko. Over time and many iterations, we perfected our extraction methods and precise blending ratios to develop our patented formula, which we named Koppla, from the Swedish koppla-av, which means "to relax." Using that formula as our base, we then created Kalm & ON.

One of the first questions people ask us is, "Is Kalm & ON an energy drink?" Scientifically speaking Kalm & ON is considered an adaptogenic beverage -- meaning it helps the body adapt to stress by restoring a balanced flow of oxygen and blood throughout the body. The result is a refreshing sense of being both calm and on at the same time -- something no energy drink on the market can do ... A better definition of the type of energy we all need.

The quality of our herbal ingredients used is just as important as the actual blend of herbs that make up our formula. Kalm & On uses only PREMIUM and SUPERIOR grade herbs to ensure maximum therapeutic value. This is in contrast to the 99% of all herbs that are harvested today for commercial purposes that are rated standard or even substandard.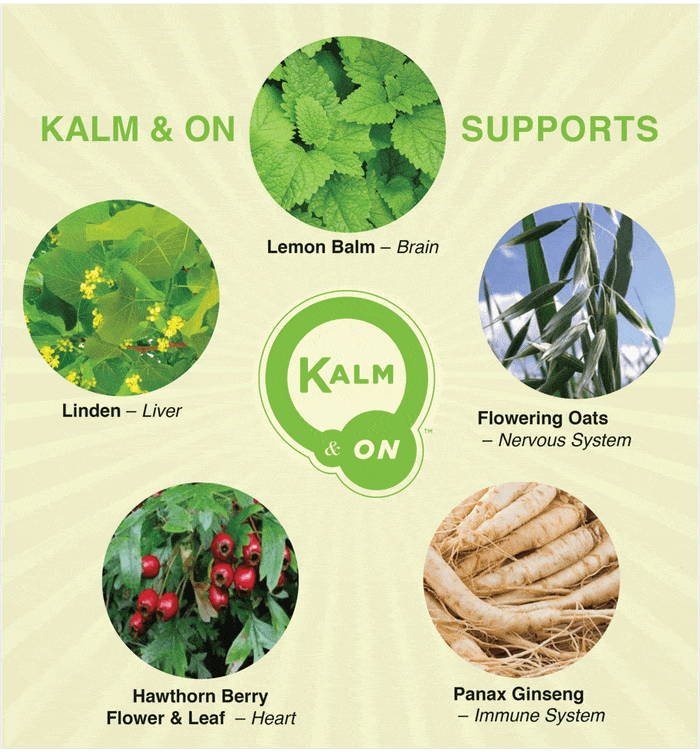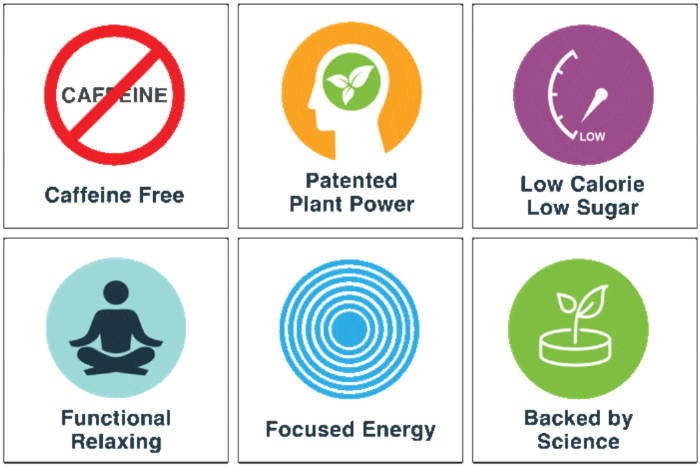 A few words from our relaxed customers ...
New York Times feature writer


I've become addicted to Kalm & ON ... if I have a packet with me at all times, I have a very good day. I've doled out packets to high-strung, uptight, cynical friends who acknowledge that Koppla actually "works."
California Program Director @ K-DES 104.7


I have been enjoying Kalm & ON everyday all this past week ... I can truly say it has made a difference in my performance "on Air' each morning, as well as giving me a feeling, or an overall sense of comfort when dealing with the stressful situations that come up around the radio station. I just want to thank you again for developing a great product that I now believe in."
New York City Working Mom


I have been a fan of your product for years now and love the way it helps me focus and stay calm.
New Jersey Business Professional
I have an anxiety condition, and your Kalm & ON beverage is the only thing that chills me out when times get bad. Thanks so much!
When I first tried Kalm & ON and felt is calming effect I knew it was my choice of drink. Not only was it calming but in enhaced mental clarity and a peaceful energy. I recommend Koppla to all my family and friends.
I was just stressed and getting angry because nothing was going right and then I drank a Kalm & ON ... within minutes everything felt fine.
Join the list and receive updates
on Kalm & ON product availability.
Got questions? We have answers.
Q: Under what conditions are you likely to feel the most significant therapeutic response to Kalm & ON? >
A: You'll experience the most significant, therapeutic responses when consumed as a remedy for:
Relief of mental or emotional anxiety, or physical tension – calming, relaxing

Improvement of brain function – focus, alertness, memory

Restoring of your 'steady & sustained energy' when either feeling sluggish, or excessive states of energy
Q: What's the difference between the powdered instant beverage mix, and the 2.5 oz shot? >
A: The original powdered beverage mix generally produces therapeutic benefits that you'll feel, typically within 15-20 minutes of consumption, at an impulsive price per serving of under $1.The 2.5 oz shots, containing an extra strength version of our formula, with a faster acting response, is ready to drink on the go, typically delivering the benefits in as little as 5 minutes, at a cost of $2.99 per shot.
Q: If my stress and energy levels are feeling relatively fine, are there benefits to drinking Kalm & ON at those times? >
A: As many of our past customers have reported to us, when used at such times when you are feeling fine, our formula acts as a 'maintenance' toward sustaining that feeling of a 'balance of mind & body', helping you to better handle those situations that typically generate a state of anxiety, tension, or energy at the extremes (low or excessive).
Q: Does Kalm & ON contain caffeine?
A: There is no caffeine in Kalm & ON. We have often referred to the Koppla formula as a 'better definition' of one's energy needs – a 'decaf alternative' that produces a state of calm, focus, with steady/sustained energy, without the 'spike and crash' typically experienced with caffeine use.
Q: How does Kalm &ON differ from other products that make claims related to stress and energy?
A: During the creation of our original formula, our lead scientist and master herbalist, Eigil Jensen, was at the forefront of understanding the synergies, both positive and negative, of combining two or more herbal ingredients. In the Koppla formula, we were able to combine 5 plants & herbs that worked exceptionally well together, targeting benefits for the brain, nervous system, liver, heart and immune system – the keys to the body's stress and energy conditions. Over the years, our group has observed other products that make similar claims, but that utilize ingredients that may be positive when used alone, but whose combinations of ingredients often cancel out the benefits of the single ingredients, or in some cases, generate a negative response from these combinations.
Q: What distinguishes the herbal ingredients used in the Koppla formula?
A: Though it is not commonly known, there are five (5) GRADES of plants and herbs used worldwide in commercial products. In order of their therapeutic potency they arPremium, Superior, Select, Standard, and Substandard More than 99% of all commercially used herbs are from the Select, Standard and Substandard categories - They simply cost much less to use. There is little or no therapeutic value in these grades, and are essentially used for flavoring and fragrances. Kalm & ON has always used only the Premium and Superior grade herbs, which are cultivated and harvested in a manner that ensures their maximum therapeutic value.
Q: As a working mom, I am under pressure throughout the day, managing my family and work responsibilities. What is the essential effect of Kalm &ON to help get me through a typical day?
A: Over the years, talking with working moms who were regular users of our formula, the most common response to this question was how our formula/beverages helped them to maintain an 'even keel' throughout the day – keeping their energy levels steady & sustained, while being able to better cope with the daily activities that typically generate responses of anxiety and/or physical tension.
Q: As a business professional, my caffeinated beverages don't quite do what I need to help me get through the later part of my work day. What can I expect from substituting Kalm &ON in the afternoon?
A: We certainly acknowledge that caffeine in the morning is a big part of our culture, for the main use of giving one's day a 'kick start'. However, many business professionals have shared with us that caffeine in the afternoon often makes them jittery and anxious, compromising their focus, when what they need is something to keep them on track for the remainder of their work day, in state better described as calm, focused and steady – the essence of what our Koppla formula helps to support.
Q: College students, and to a certain degree, High School students, have often asked us, how can Kalm & ON help most in dealing with their daily academic activities?
A: In a broad sense, the two conditions that are most prominent that students need to manage are 'anxiety and focus': Conditions that are ever present coming into an exam, a presentation, a performance, an interview, or simply when studying. We have had many testimonials over the years from students that describe how the use of our beverages helps to ease their anxieties, while improving brain function – focus, alertness, memory.
Q: What benefits can Kalm & ON contribute in support of my daily athletic/workout activities?
A: A way to look at physical activities would be to make an analogy of the best running of a car's engine:Too little fuel through the engine, and the car sputters; too much fuel through the engine causes it to 'race' – what you're looking for is an even, steady flow of energy that makes the engine run smoothly. As applied to the human body under greater uses of energy, what is needed is that steady flow that helps maintain our strong heart rate, and a sustained, balanced distribution of energy.
…You'll be pleasantly surprised as to how Kalm & ON supports that.
Q: What are some of the ways that I can use Kalm & ON regarding the beverage delivery of the formula?
A: Our surprisingly pleasant tasting formula creates the opportunity to deliver the benefits in a wide range of beverage applications, as to your choosing, at any given time of the day. Whereas the 2.5 oz shot can be consumed straight out of the bottle, you can mix that, or our original powdered mix with cold, warm or hot water, with the amount of water used simply affecting the relative sweetness of your beverage…as long as you drink what you mixed, you'll be getting the therapeutic benefits. Customers have commonly mentioned that a hot or warm cup of Kalm & ON is their beverage of choice for moments seeking a soothing, relaxing state, while a cold variation is often used when your mind and body is seeking a state of refreshment. Or simply put a shot or packet's worth into the bottle of water that many of us carry throughout our day, for a steady delivery of the benefits over a longer stretch of time.
Q: Is the Koppla formula in Kalm & ON FDA approved?
A: Our products are sold as a dietary supplement, not as a medicine. When we originally created the Koppla formula, we met with the FDA to have them evaluate it. Their response was that all of our herbal ingredients were either GRAS – Generally Regarded As Safe, or were ingredients where there were no known safety issues.
Q: Is Kalm & ON safe for pregnant women and/or young children?
A: In each serving of Kalm & ON we use approximately 10 mg. of Panax Ginseng. Concerns regarding the use of this root by pregnant women are in conjunction with a 'full therapeutic' dose level, which is generally regarded to be between 500mg – 1000mg. The small amount used in the Koppla formula acts as a 'helper herb', facilitating the absorption of the other herbal components, and providing a 'warming element' for the body, while not posing any known health risks. Regarding this, we have had several past customers who spoke of using our formula during their pregnancies, with no negative issues. However, if you are pregnant, and you have any concerns whatsoever about panax ginseng, we understand if you choose to not use our beverages at this time. We label our products, to be on the side of caution, to consider this during pregnancy. Regarding children under the age of 12, although we have never had a report of any adverse reaction in this group, it is always advisable for parents to regulate their children's use of any products that are marketed for particular health benefits.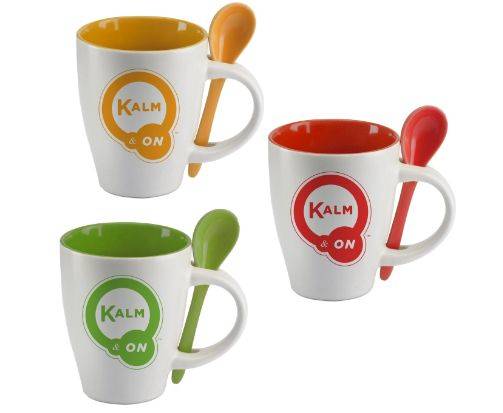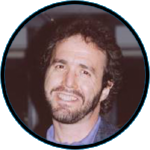 Ron has devoted nearly half his life toward developing and marketing the remedy formula that's delivered in Kalm & ON. As a child, his grandmother introduced him to the 'magic' of her herb garden, and from there his passion began, while his perseverance has brought us to the point where we're ready to make this wonderful product available to anyone.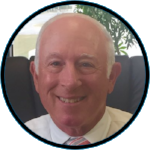 Skip is the former owner/CEO of the David Michael Co., a highly respected ingredient provider which supported Ron throughout the development of Koppla based products. The David Michael Co. was recently acquired by International Flavors & Fragrances (IFF), a global flavor and fragrance producer, which allowed Skip to actively join the Koppla Nutrient team. With IFF as a key alliance, Skip will help us bring Kalm & ON to the market with the goal of building the brand into a global success.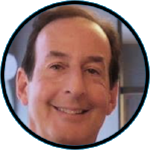 Phil Parsi - Board of Directors:
For 34 years, Phil was the VP of Research & Development for the David Michael Co. His passion, as a chemist, is in the realm of creating unique flavors for all categories within the food and beverage industry. While leader the technical team at David Michael, he worked in close collaboration with Ron Sosenko and Skip Rosskam toward the evolving o the Koppla formula and potential applications. Phil is the creator of the conversion system that produced the faster acting, more potent liquid version of the Koppla formula. With his ongoing relationships within the flavor industry, combined with his vast technical skills, Phil is an essential member of the Kalm & ON management team, especially within the realm of quality assurance of all products going forward.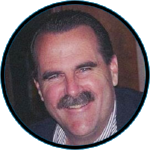 Sheldon is an experienced beverage sales and markeing executive and entrepreneur. He was the founding general manager of the Pepsi-Lipton tea partnership, which 27 years after its inception, is the undisputed leader in the ready-to-drink iced tea category. In the ensuing years, he has become a serial entrepreneur, which includes founding an antioxidant refreshment beverage company.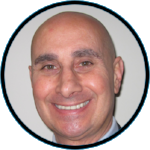 Charles has over 30 years of financial management experience in public and private companies. His varied background in tax, audit, valuations, planning, forecasting and fundraising coupled with his experience in operations management, facilities, IT, security and HR make him a versatile asset to Kalm & ON.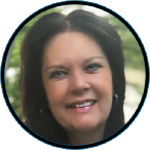 Janet Loeffler - Director of Sales and Fulfillment:
Janet is an experienced entrepreneur who founded her own cosmetics company which developed a devoted group of online customers. Janet is experienced in the variety of processes necessary to set up and run an efficient product fulfillment center.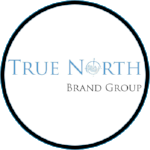 True North Brand Group - Marketing:
True North Brand Group is a fully integrated marketing agency that has partnered with Kalm & ON to build and launch the brand with precise pitches and original strategies that will help Kalm & ON get found by consumers who need stress and energy management.

If you have any questions or suggestions,
or if would just like to tell us about your Kalm & ON experience,
we'd love to hear from you.
Copyright 2018 - All RightsReserved - Koppla Nutrients, LLC